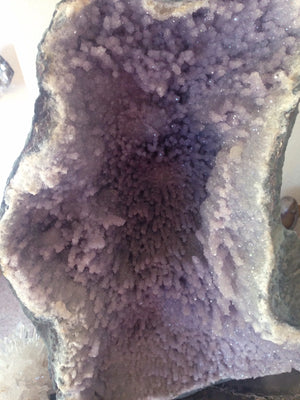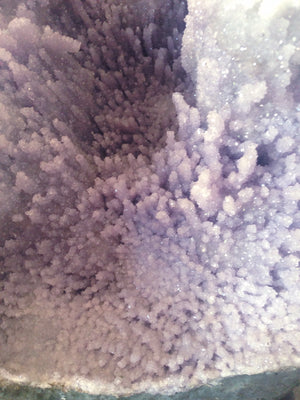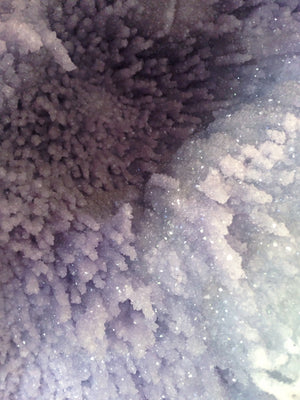 SKU9909002
Amethyst Stalactite Geode
$6,800.00
Amethyst Stalactite Geode. Location: Brazil. Dimensions: 9.50" x 12.00" x 16.00".  This is a very unique piece. It is a rare formation of Amethyst, called waterfall Quartz.
This item cannot be shipped, please call 303 541-9727.
About Amethyst
Amethyst is a "stone of spirituality and contentment", which is useful in meditation, transforming lower energies to higher vibrations. It bestows stability, strength, invigoration, dignity, and peace. It assists in freeing one from addictions, and is useful in the treatment of disorders of the nervous system, digestive tract, heart, stomach, skin, and teeth. It ameliorates insomnia and pain, especially headaches.